Ohmygossip.com / Ohmygossip Couture / Celebrity Birthdays / Celebrity Deaths / Celebrity Baby News / Celebrity vacations / Reality TV news / Millionaires / Celebirty Travel News NordenBladet.com / Society & Business / Travel & Culture / Home & Kids / Health & Spirituality / Helena-Reet Ennet´s blog / Daily news from Scandinavia / Royals / Climate crises

Iina Koppinen: The time of the fall – and how I value my art work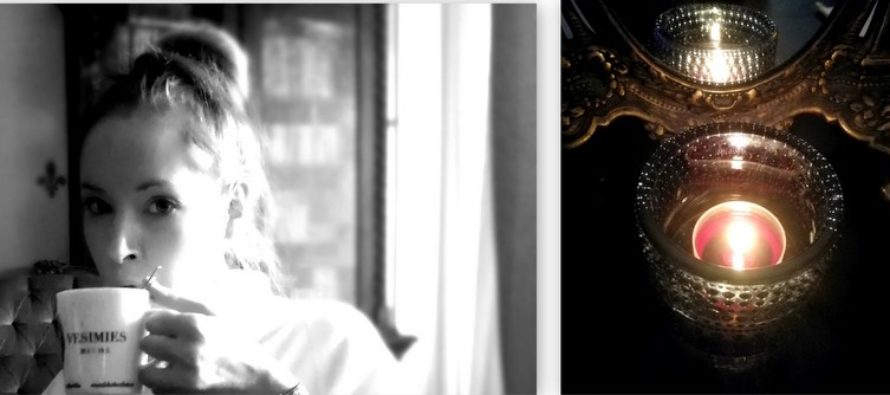 OHMYGOSSIP – Here I am – sitting in my cozy bed, toes under the nap blanket.  Cinnamon candles burning, bringing warm and gloomy atmosphere inside the house when it's getting dark outside, and the breath of the autumnal wind is getting chilly.  I'm feeling everything is so good now, in the life and in the work.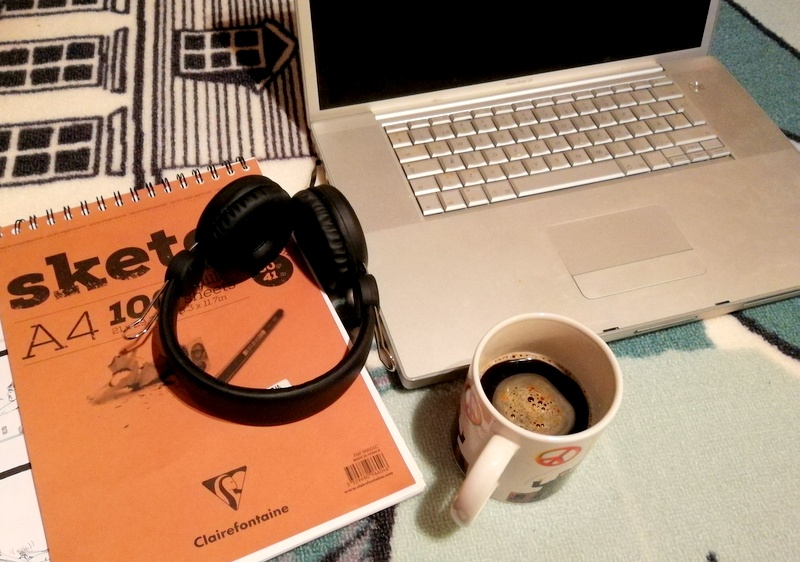 photo Iina Koppinen | coffee while working | 2018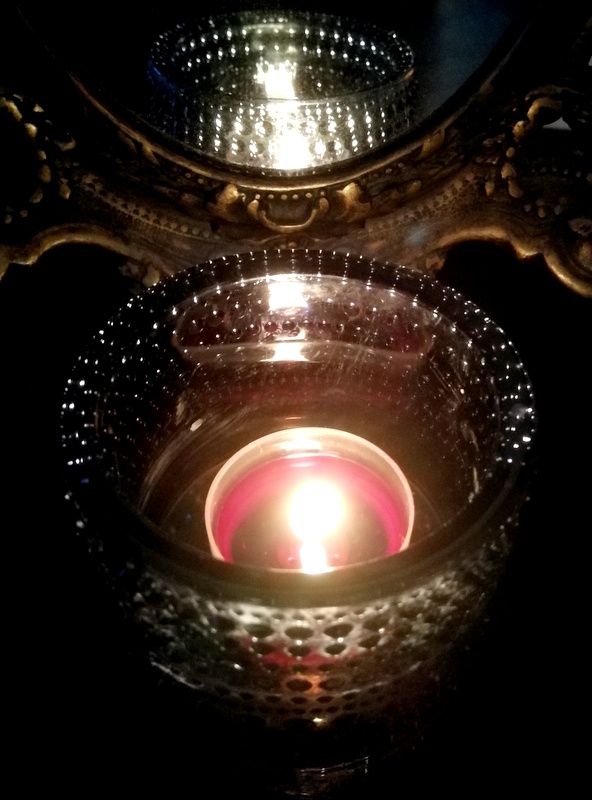 photo Iina Koppinen | hygge almost requires some candlelight | home | 2018
Ohh.. The word hygge – it's a Danish word and means quality of coziness, comfortable conviviality that engenders this feeling of contentment of well- being.. I think you already knew that. 🙂
I had this really – like I told before – stubborn flu, and every morning I thought I am well, and went on to my daily works, then the next morning the flu was back..  Horrible!  I found this really excellent vitamin tea for getting better – chaga mushroom – tea! It's highly rich in vitamins, and makes good in every way for the health.  It doesn't taste so good, but if you try it sometimes, it tastes just like normal tea if you flavor it with some lemon.  The other picture is also good tea to drink if having flu.. although I'm not normally the tea drinker – I prefer coffee.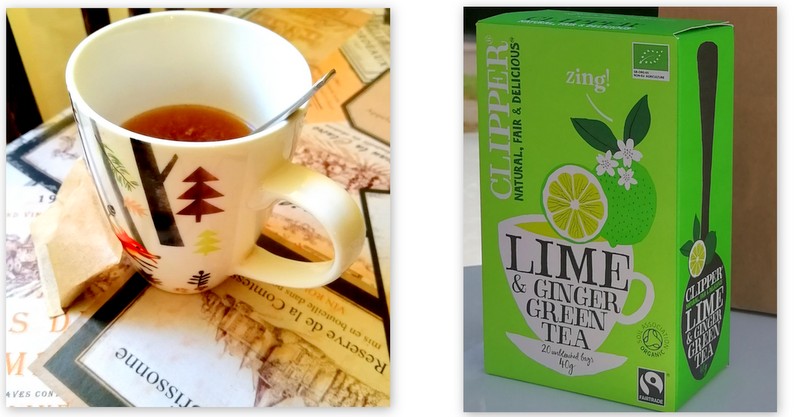 photo Iina Koppinen | innonotus obliquus – tea product | lime&ginger tea | 2018
I met my lifelong time friend and we had so much fun while generating ideas.  Real friends are made of gold!  Though I like my own space, and I have sometimes this need to spend some time alone – it's necessary to me, I think.. but everyone needs also good company, and it was really refreshing to meet her again!  I hope she'll publish her own blog someday.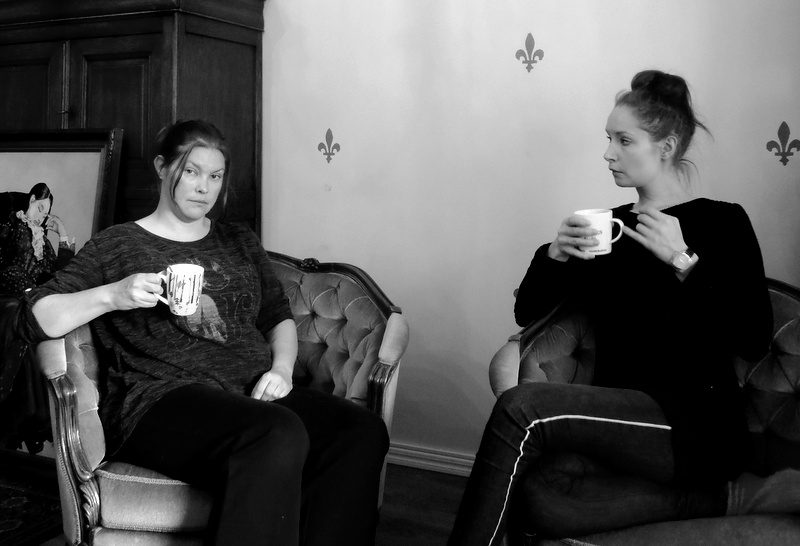 photo Iina Koppinen | coffee time with a friend | fall | 2018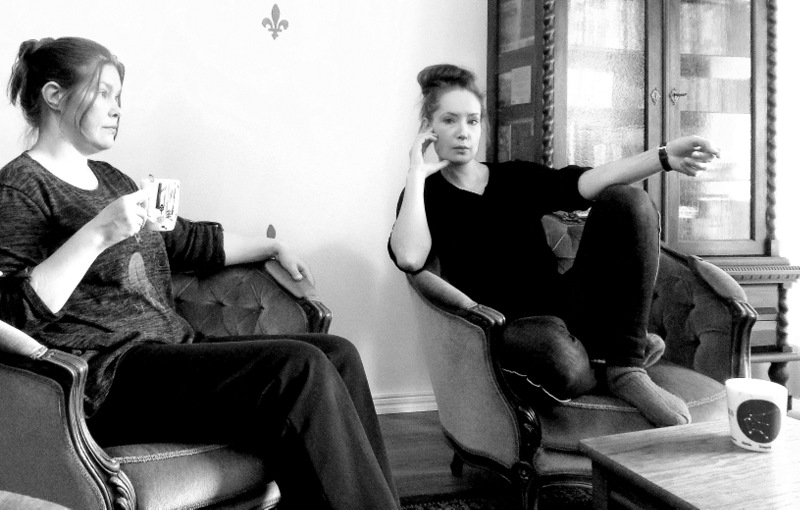 photo Iina Koppinen | coffee time with a friend | fall | 2018
I'm now taking part in an exhibition in Alajärvi, at Nelimarkka museum.  This crossed my mind – many years ago, when I hadn't done any marketing plans of my own, or hadn't done any research – I met a business consultant.  He had these really wild visions and ideas about how to make business working.  He told me I should price one of my painting cost as much as one million euros.  I told him the reality – in some museums or other exhibitions, the prices are not told before someone really gets interested in some artwork.  Then he told me I should name some of my artwork so that the price is included in artworks name.  I didn't want to do it.. I was sure it would be understood wrong.  Not exactly how, but… somehow really wrong.  So, I said to this expert of marketing no to his visions. I understood he wanted to create a lot of different conversation, but for me it just wasn't the right business plan at all.  I mean, isn't it better if someone want's to buy an artwork, because it's unique – because it means something to the client?  Because it's important to someone?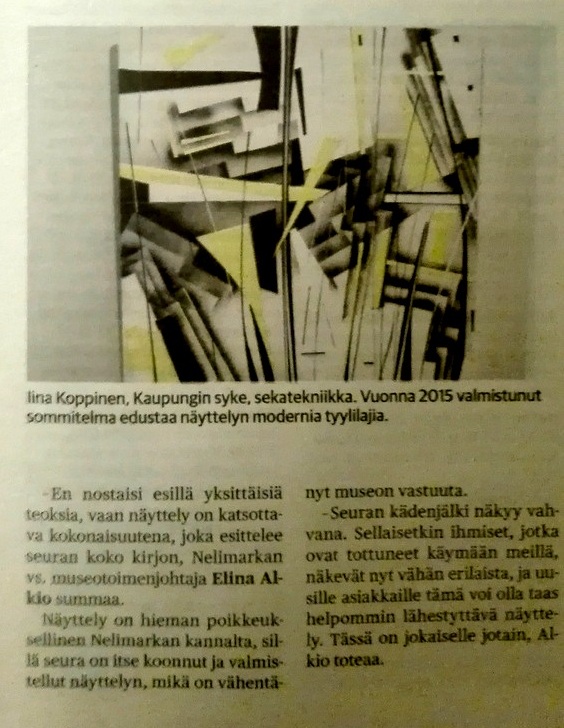 photo Iina Koppinen | news paper Ilkka | interview | photo from one of my paintings | exhibition| Nelimarkka museum | fall | 2018
Year 2009 I was invited in a Pop- Op exhibition, I sold several paintings, at really low price. I didn't probably even get my all material costs covered, but I learnt people really liked those and wanted to buy my paintings.  I had already been in many exhibitions, including solo- exhibitions, but this Pop- Op was my first sales exhibition – and at the same time, last exhibition where I sold my art work at too low price.  Pricing is important, but at first it was important to notice that this art work is wanted by customers.
So, how to set the correct price for art?  I have sometimes slightly raised the price for a painting if it goes to some valuable museum or gallery for exhibition, because one of the facts is that the place is important.  I also research the markets and how the other artists charge online, galleries and locations.  As an artist I have to be prepared to explain how and why I have reached the level of the prices.  Therefore, it's important to adopt consistent and fact based on pricing principles and methods.  If it would be question of someone new not yet so famous artist, prices are mostly based on time, labor and the cost of materials.  I have set to myself a reasonable hourly wage and then multiplying that by the number of hours it takes to make the work, adding that figure to the cost of materials.
I also have to be consistent in my pricing as well.  I use multiple selling channels – and price has to be consistent everywhere – and the price of larger works are higher than the smaller.  I have broaden my appeal by offering works at various price points.  If someone likes my work but can't afford high priced painting, for example, they will find some small priced painting more attainable.  I can also print posters upon request.
I increase my prices after I have made some sales and can get this factual evidence to justify the increase of price.  So it's important to keep those record of all the sales and the prices at which level I've sold my art works – always remembering that it's much better to competitively price and sell the art work to gain exposure, than to have the work sit unsold.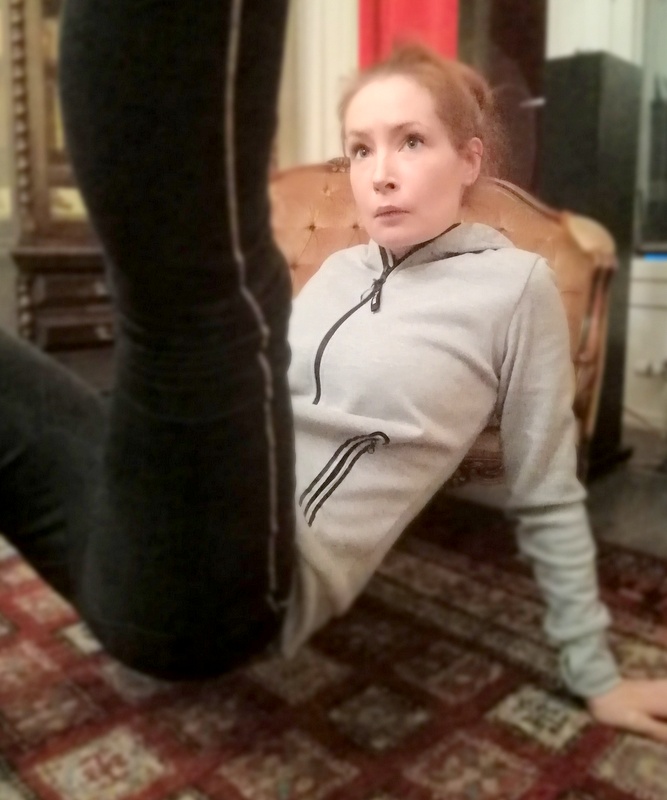 photo Iina Koppinen | the moment of my meditative stretching pic | 2018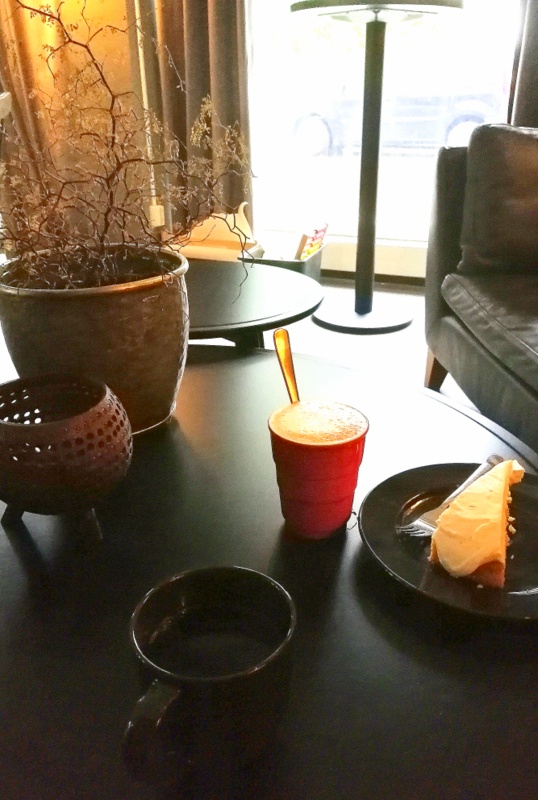 photo Iina Koppinen | time for a coffee | fall | 2018
I wish you all are doing great, and enjoying the fall?  We had our first snowfall here, but now it turned to normal rain and snow melted away.  I was happy the winter didn't come so early.
See you soon again, my lovely readers! 🙂
xx
Iina
---
---