Ohmygossip.com / Ohmygossip Couture / Celebrity Birthdays / Celebrity Deaths / Celebrity Baby News / Celebrity vacations / Reality TV news / Millionaires / Celebirty Travel News NordenBladet.com / Society & Business / Travel & Culture / Home & Kids / Health & Spirituality / Helena-Reet Ennet´s blog / Daily news from Scandinavia / Royals / Climate crises

Boys from Saratoga High in Audrie Pott case apologize + NAMES of Audrie's 3 attackers have been released for public knowledge!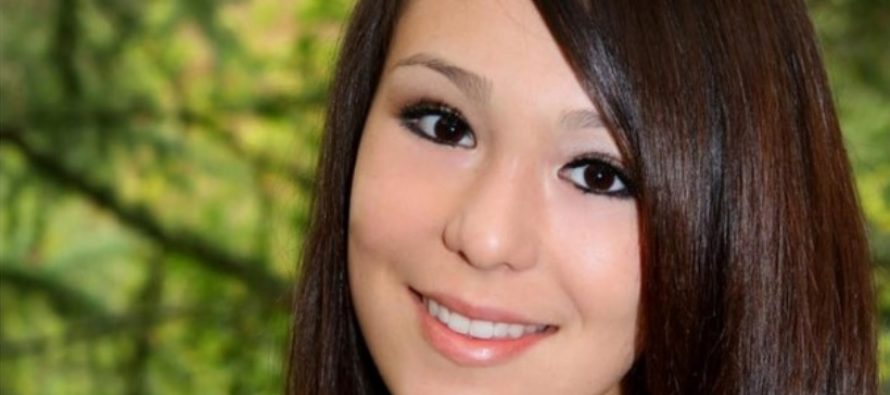 OHMYGOSSIP — The two teenage boys stood awkwardly at a courtroom microphone Friday (2015) and, for the first time since Audrie Pott killed herself in 2012, apologized to the Saratoga High sophomore's parents for sexually assaulting her the week before her death. Speaking softly, the boys also said they were sorry for spreading rumors and half-naked photos of Audrie, and for initially denying it all.
ATTENTION: This article is republished to commemorate Audrie Taylor Pott and recall that words about someone's character HAVE a life-altering effect.
"I wish Audrie was still here, and I miss her a lot," said one of the boys, who is now an 18-year-old senior at Saratoga High School. He read nervously from his notes but looked up at Audrie's solemn parents, Sheila and Larry Pott, as he spoke. "She was a great person who didn't deserve anything that happened to her due to my actions. I apologize. I wish I could make it right."
The verbal apologies were part of a settlement reached Friday to end a wrongful-death lawsuit brought by Audrie's parents that was set to begin with a jury trial on Monday. The boys' families or insurance companies must pay the Potts a combined $950,000, and both teens are required to give 10 presentations at high schools or youth groups about the dangers of sexting, spreading nude photos, "slut-shaming" and alcohol and drugs.
The Pott family had settled weeks ago with a third teen, the only one whom lawyer Bob Allard said showed remorse and told the truth about what happened at the Labor Day weekend party in 2012 at a classmate's house where the parents were away and the liquor cabinet full. The settlement brings to a close a sensational case that drew national attention about the fatal consequences of teenage drinking, sexual assault and smart phones in every pocket.
Larry and Sheila Pott stood silently facing the boys as they apologized. The second teen, who is now a senior at Christopher High in Gilroy, said that if he could, he would "take back the pain and suffering I caused Audrie and the Pott family. This has caused a tragedy to all involved due to my actions. I will do everything I can to mentor teens to not do what I did in September 2012."
The Potts left the courtroom without comment. The teenagers, one dressed in a suit and the other in a dark jacket, also left quietly but hugged their parents in the hallway afterward. Mothers of both boys wiped away tears.
Audrie was just 15 when she told her mother she was spending the night at a friend's house, but didn't tell her about the alcohol-fueled party that would ensue. She drank too much vodka mixed with Gatorade and passed out in an upstairs bedroom. She woke up the next morning to find nasty messages scribbled all over her half-naked body. She tried in vain to find out what had happened, Facebook messaging her friends, saying that she believed "everyone knows" and she had a "reputation for a night I don't remember." She wrote, "my life is over."
All three boys, who were 15 and 16 at the time, already admitted in juvenile court that they digitally penetrated Audrie and possessed photos of her half-naked body. Two of them were sentenced to 30 days in jail, served on weekends so they could continue attending Saratoga High, according to documents obtained by this newspaper.
The third, who attends Christopher High, was sentenced to 45 consecutive days. This newspaper is not naming the boys, who are 18 now, because they were juveniles at the time of the crimes and are not identified in court documents.
The Pott family had been outraged by what they considered light sentences imposed on the boys and a lack of remorse. They filed the wrongful death lawsuit in an attempt to hold the teens more accountable for their actions. Settling the case means that a dozen Saratoga High School teenagers who either attended the fateful party or saw the photos of her the next week won't have to testify in a trial. It also means that the Potts won't have to suffer through allegations that the discord Audrie experienced among her divorced parents and stepmother contributed to her despair.
After their daughter's death, Sheila Pott and Larry Pott, and his second wife, Lisa Pott, established the Audrie Pott Foundation and championed the passage of "Audrie's Law," which toughens penalties against California juveniles accused of similar crimes.
In court Friday, along with the individual verbal apologies, both teens agreed to a printed apology that was included in the settlement. In it, they said there were sorry "that we said things that made it seem Audrie invited or encouraged these acts. We admit that we committed these acts and shared inappropriate images of Audrie to others. I apologize for initially denying these acts."
They admitted Audrie was unconscious at the time and "did not consent to what we did."
"I apologize for false rumors about Audrie that served to shame and humiliate her," the apology said. "Audrie did not deserve nor would any human being deserve what we put Audrie through. She was a good and principled person who did not deserve what happened to her."
As part of the settlement, the teenagers also agreed to be interviewed in a film documentary already in production about the case, although their identifications would remain secret and their faces would be obscured.
In open court, with the boys standing with their hands folded in front of them, Santa Clara County Judge Brian C. Walsh recited the crimes they admitted to in juvenile court, that they sexually penetrated Audrie while she was intoxicated and possessed lewd photos of her. When he asked whether they acknowledged their part in those crimes, both boys responded, "Yes, your honor."
Walsh praised both sides for coming to terms, saying it will save the anguish that was sure to come during a trial.
"We've stopped the trial where guns were going to be blazing and people were going to get hurt," Walsh said. While the "terrible tragedy can never be undone," he said, he hopes the positive aspects of the settlement will serve to help others.
The boys are preparing to graduate from high school this spring. As part of the settlement, they promised to support a petition for Saratoga High to grant Audrie an honorary diploma. Their written apology made it clear "my actions contributed to preventing her from graduating."
Their apology also said that: "We would like every teenager out there to understand that words about someone's character can have a life-altering effect."
___________________
Audrie Taylor Pott (May 27, 1997 – September 12, 2012) was a 15-year-old student at Saratoga High School in Saratoga, California, who died by suicide. She had been sexually assaulted at a party eight days earlier by three 16-year-old boys she knew, and nu de pictures of her were posted online with accompanying bullying.
On September 30, 2014, California Governor Jerry Brown signed Audrie's Law, "a bill that increases penalties and decreases privacy protections for teens convicted of se x acts on someone who is passed out from drugs or alcohol or incapable of giving consent due to a disability"
Background:
On September 3, 2012, Pott went to a party with about ten other teenagers where she became drunk. A few kids had stolen rum, and an adult had bought them vodka at a liquor shop. Once she was drunk, she was dragged up the stairs and into a bedroom. Three or more teenagers sexually assaulted Pott there. Three 16-year-old boys whom she knew eventually pleaded guilty to and served time in juvenile hall for the sexual assault. Markers were also used to draw and write on her body, and photographs were taken and distributed via social network and MMS. In the following days, Pott was bullied by some who saw the photographs. On September 12, 2012, she killed herself by hanging.
Investigation:
In April 2013, three sixteen-year-old boys were arrested in northern California on suspicion of sexual battery to Pott. Pott's parents also filed a lawsuit against the three teenagers, and in July 2013 they added a fifteen-year-old girl as a defendant in the suit, alleging she was present during the assault and later lied about it to help cover it up.
A documentary film titled Audrie and Daisy, about the sexual assaults and social media bullying of Audrie Pott and Daisy Coleman, premiered at the Sundance Film Festival in January 2016.
FIRST PUBLISHED 03.april 2015
Featured image: 15-year-old Audrey Pott (Private)
Sources: Mercurynews.com, Wikipedia, Audrie Pott Foundation
Key words/ Tags: Audrie Pott Foundation, audrie pott offenders, audrie pott marker photos, audrie pott reddit, audrie pott life, nicholas cyrus ghafouri, audrie pott and daisy coleman, daisy coleman, Larry Pott, Sheila Pott, Names of Audrie's 3 attackers,  sexoffenders, neverforget, foraudrie, preventionispossible, sexualassault, documetary, TV, TLC, Web of lies, film, video

Look also:
Names of Audrie's 3 attackers have been released for public knowledge..
---
---
Advertisement:

Advertisement: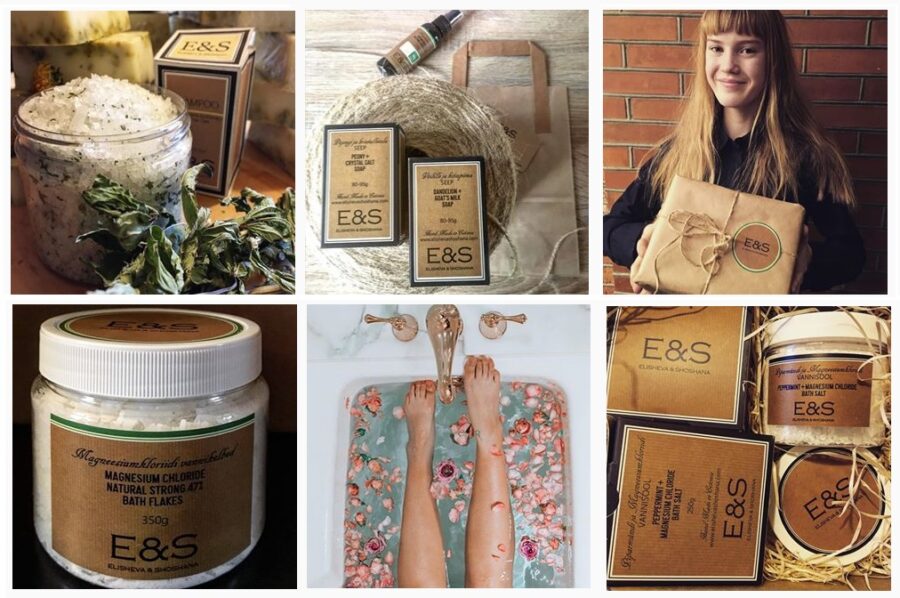 High quality & nature friendly luxury cosmetics from Scandinavia - ElishevaShoshana.com