Ohmygossip.com / Ohmygossip Couture / Celebrity Birthdays / Celebrity Deaths / Celebrity Baby News / Celebrity vacations / Reality TV news / Millionaires / Celebirty Travel News NordenBladet.com / Society & Business / Travel & Culture / Home & Kids / Health & Spirituality / Helena-Reet Ennet´s blog / Daily news from Scandinavia / Royals / Climate crises

Iina Koppinen: Italy, Umbria – with photos and words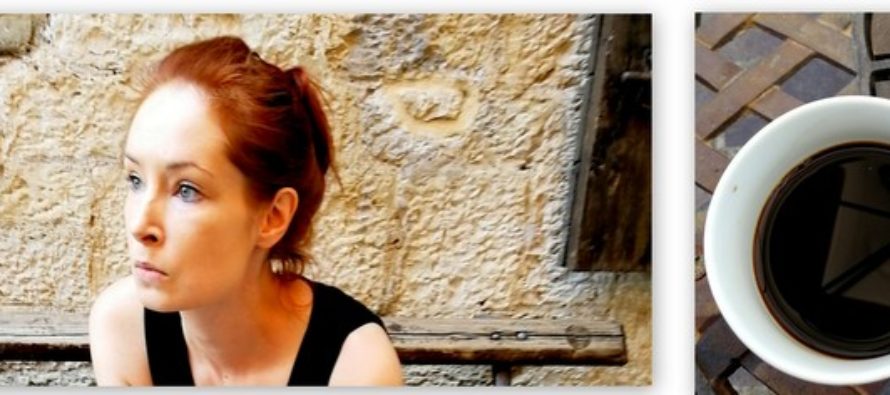 OHMYGOSSIP – Italy, the region of Umbria – when travelling here, it's worth keeping in mind that easy and slow life are rhythtmic characteristics of this area. Italy is pleasant country in the way, suddenly here comes in my mind, a bit unusual – maybe I am a bit unaccustomed traveller – series of experiences. Fortunately, in this old castle where I have accommodation, is excellent wi- fi connection!  Locally, there are squashed areas, especially here in the mountain region.  Here you can pay with a banknote or credit card, but most of the stores and restaurants accept only cash! Can you believe – in the country where the whole banking system was developed!
Paying only by cash, oh.. I got rid of it, carrying banknotes in my purse!  Here we go again.. I visited town called Todi yesterday and bought Benetton shoes for walking, super- nice pair of shoes, I think. I really like! I am using those now, altought I usually have my sandals – my trusted pair of sandals when searching for locations and other exploration missions related to planning and implementation of my work. Good to have new pair of shoes, because for this short travel in here, I did not carry everything with me. And in the afternoon I'm invited to have a dinner, certainly – pizza, because I'am in Italy.  Haha!   That visit comes to a real need, because my laptop is not working as I expected, or something between camera and laptop – I had just taken the wrong USB cable which looks the same as the working one, I should have – and of course the right one is in Finland!
Here it is valuable to know some words or phrases in Italian – local people really appreciate it – and presto, smiling faces are quaranteed!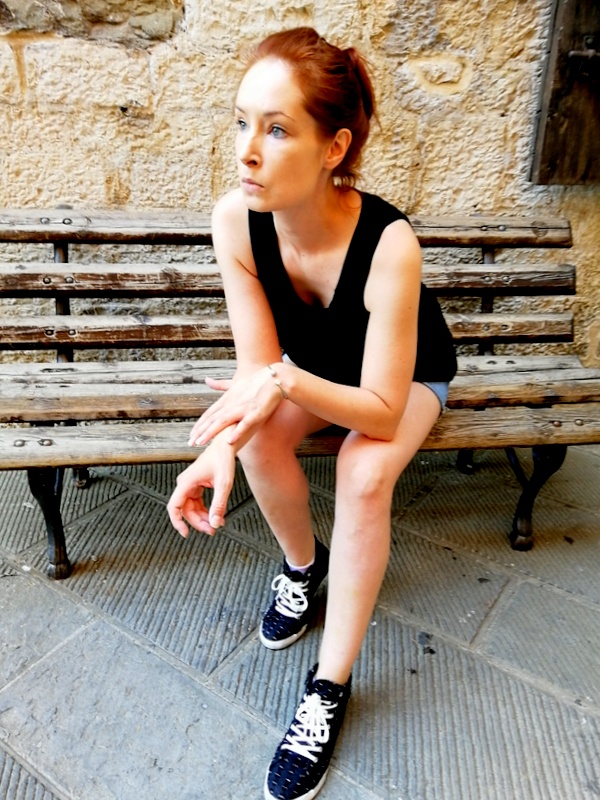 photo Iina Koppinen | Todi | Italy| 2018 | Thoughtful daydreamer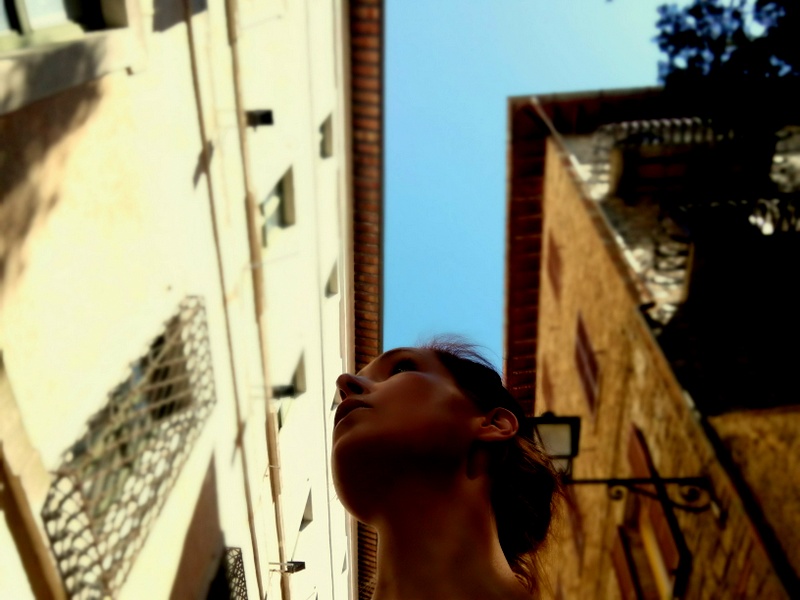 photo Iina Koppinen | Todi | Italy| 2018 | looking for photo locations
photo Iina Koppinen | Todi | Italy| 2018 | collage
Here the things are happening really slowly, and it is not always satisfying me, waiting something is not the best sides of my personality and I get stressed so easily!   It was only driving from Rome, when I came here – after a long drive, the reception was closed cause they had siesta.  I was sweating and was not laughing.

photo Iina Koppinen | Todi | Italy| 2018 | collage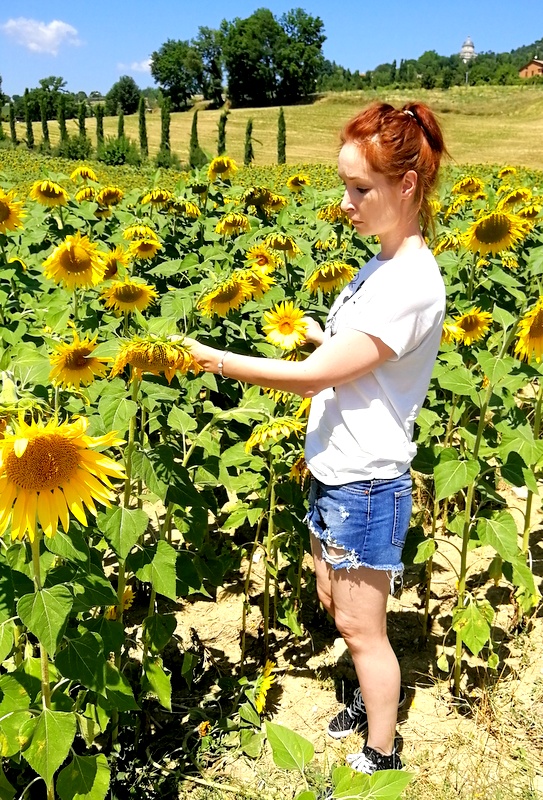 photo Iina Koppinen | Todi | Italy| 2018 | sunflowers
The tranquility itself is a big positive thing to mention – I can do my work just in my own way, and no one is disturbing me.  And the landscape is really fantastic.  So – the nearest town is less than five miles away, Todi, as I already mentioned.  A pretty little, nice town, full of those small, mysterious narrow roads and alleys.  In the silence of narrow alleys I can experience great stories of the past.  I must tell – it is extremely charming!
I listened my own footsteps while walking there and admired the blossoms that roamed down the old balconies up there, over me in the shadowy race of the sun and the shadows.  The older gentleman was looking at me – he had carried his chair outside to the wall of Todi – and was looking down to the plains and fields.  The landskape is almost the same from year to year, but I can not believe he gets tired of it.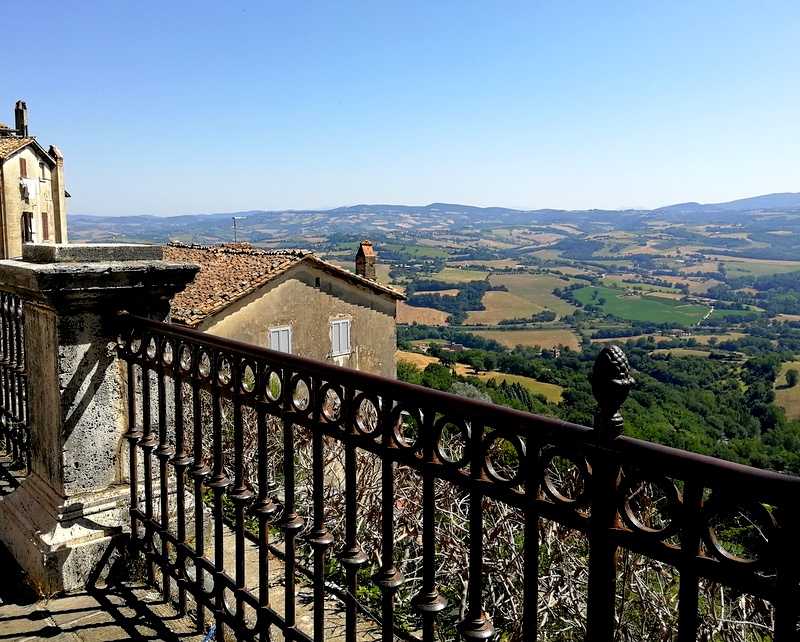 photo Iina Koppinen | Todi | Italy| 2018 | view down to the valley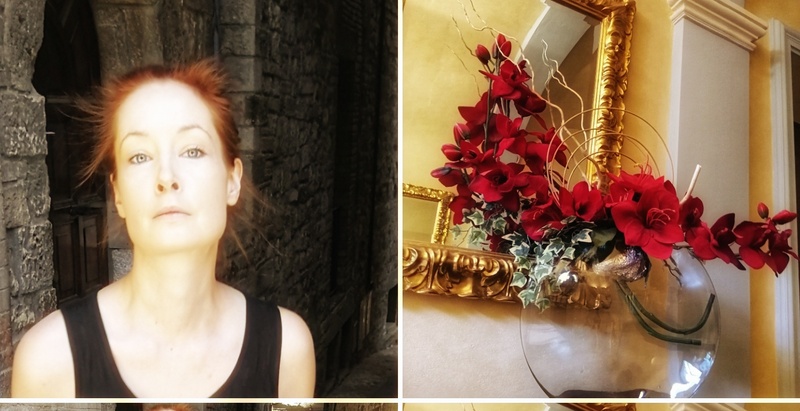 photo Iina Koppinen | Todi | Italy| 2018 | selfie with flowers
The landscape and nature of Umbria is clearly green, very picturesque.Taking photos of streetview is especially interesting me. I shoot so many photos that some injury shots might hit quite well too. I am one of those who take pics also from an airplane window – if I am booked to a window seat, and if it's clean enough for shooting.
The flight from Helsinki to Rome was really easy, quick with a good service while enjoying it! And as I said earlier the car is a must here because Italian connections with traffic are not very good.. and it also gives more freedom.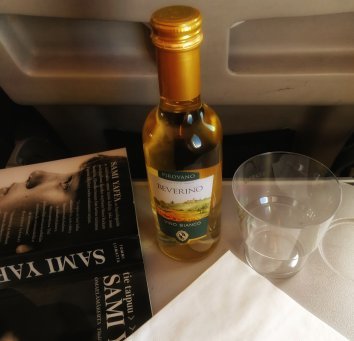 photo Iina Koppinen | Helsinki – Italy flight | 2018 | 
For some, this is the land of dreams. I have to say that you might probably love and hate this country at the same time. My vision is to compose my exhibition here, one serie of those, to do more work with sketches, depicting and watercoloring too. I have a lot to do here, because the week is such a short time. The castle is good place to rest – when I give myself a bit mercy – and oh, I have given it!  Makes good for the soul, you know.
Here is also the good mood for the upcoming exhibition serie! The exhibition is becoming more cool, breathing in this mode.  The world is wider than I sometimes think, no matter how much I think.. so, maybe it is a good idea to travel sometimes.  I' am the kind of sofa corner traveller with TV and net. I really need to be experienced and move around to find new angles, visions.  Here in the Umbrian area somehow seems to be the future and the past mixed together.  Here a manuscript is being molded in a way, for the serie of this kind of exhibition (the one I started in Spain, I was there like a month about half year ago, and that's the serie I'am speaking) – and here I do more visual art work for it. Lots of moods.
The only purpose of the questions is to be silent – I realized. Not bad at all.. I' am going to give answers to questions through the exhibition – answering via visual expression to viewers questions.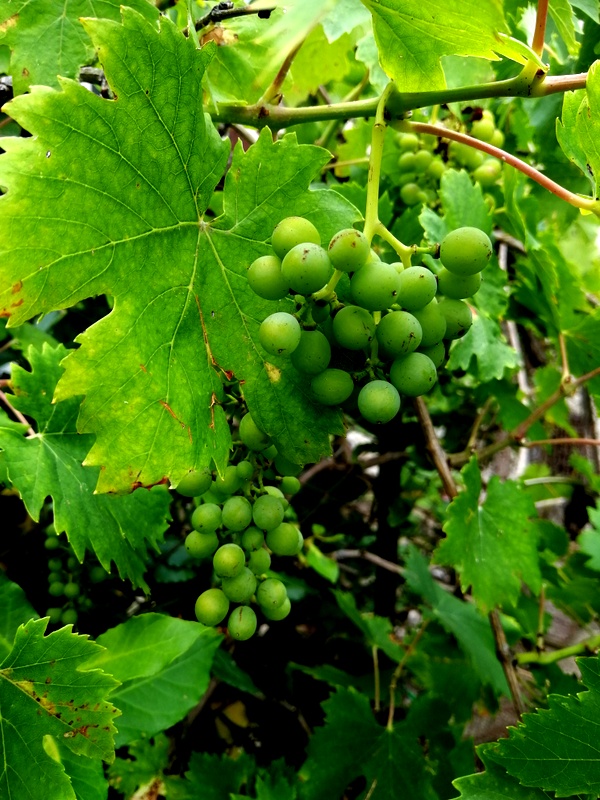 photo Iina Koppinen | Todi | Italy| 2018 | vine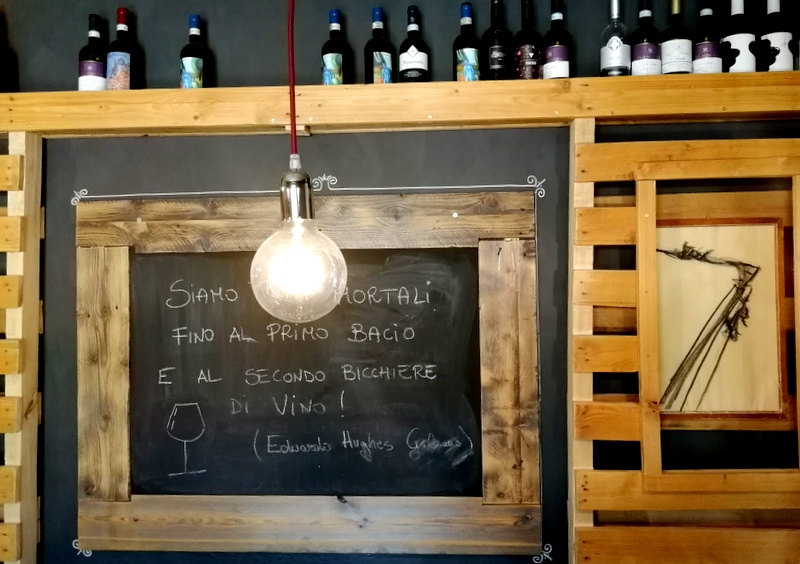 photo Iina Koppinen | Todi | Italy| 2018 | local little pub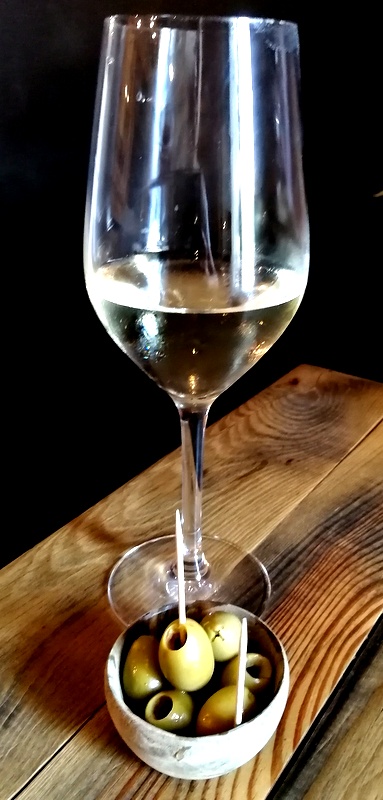 photo Iina Koppinen | Italy| 2018 | Umbria | tasting local vine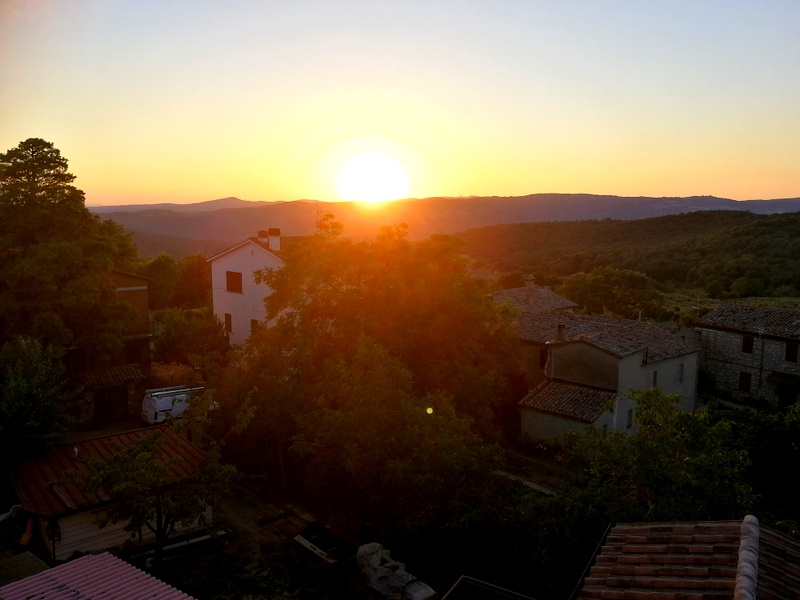 photo Iina Koppinen | Todi | Italy| 2018 | sunset
Ciao bellissimo!
kisses and hugs
xx
Iina
---
---
Advertisement: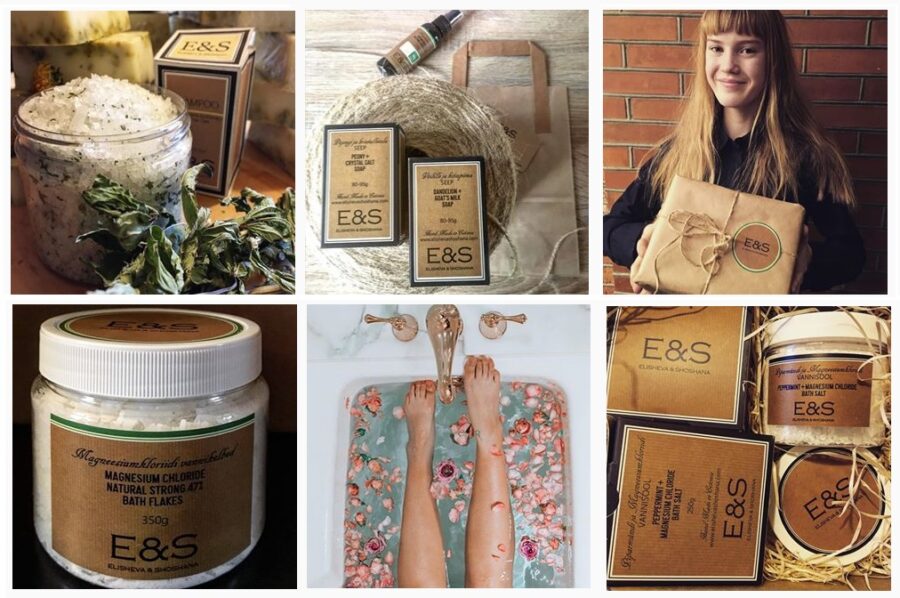 High quality & nature friendly luxury cosmetics from Scandinavia - ElishevaShoshana.com