Ohmygossip.com / Ohmygossip Couture / Celebrity Birthdays / Celebrity Deaths / Celebrity Baby News / Celebrity vacations / Reality TV news / Millionaires / Celebirty Travel News NordenBladet.com / Society & Business / Travel & Culture / Home & Kids / Health & Spirituality / Helena-Reet Ennet´s blog / Daily news from Scandinavia / Royals / Climate crises

Eliyokim Cohen: L' shana Tova everyone
5770 is coming to a close, and I'm sure those of you that reflect on the past year will have some things that you are proud of and others that you are ashamed of inundating your thoughts. When you think about one whole year that has gone by in your life, it's easy to see just how brief and fleeting our years on this earth really are.
I remember back to Rosh Hashanah of last year, and it feels like an eternity ago. However, the sum total of my entire year boils down to thoughts and memories of what was and what might have been. All of the things humans spend so much time and effort trying to achieve really amount to nothing, and the things we gloss over and devalue amount to so much. Life would be better spent working backwards, but most often this is never really achieved.
We all spend time here on this earth, but few of us ever really live. There are so few Jews out there that are actually tuned into what this world is about. While the overwhelming majority of our brethren are out killing themselves at work so they can upgrade from a 3 series bmw to a 5 series, there are others that look into the one true treasure that was given to the Jewish people on this earth…our Holy Torah.
For 27 years I lived in darkness, I lived by my own rules and followed my own compass. A vicious drug habit, a stint in jail, and years of uselessness later, I decided that enough was enough with being a blind man that had vision. People find solace and refuge in many things in life, some are productive, others are destructive. The second I ame to the conclusion that I might not have all the answers, I finally found the only answer. There is nothing else that you will ever find in your stay on this earth as a Jew that can truly make your life an endless sea of strength, wisdom, and happiness. Not only that, I will bet my life that nothing that you can name other than this Book will ever give you this. The key to this world is the Torah, yet the vast majority of Jews will continue to try and unlock doors with keys that don't fit.
Money is not happiness, nor is beauty, knowledge, power or fame. Knowing your purpose in this world, Who you serve, where you are going when you leave, and the impact you should make while you're here is the only path to happiness that is real. For 3322 years we have sought to bargain our Torah for things that are fleeting, cheap, and ordinary, and not a single beneficial thing has come because of it. Judaism today is a shell of what it used to be, intermarriage, "rabbis" that don't even keep kosher or Shabbat, day schools that don't even teach kids about Hashem…every day a new low.
Jews are in exile, we are detested by the world, we are at odds with each other, and we are led by fools. The sad part is that Hashem told us all of these things would befall us all those years ago. When a parent grounds a child out of the blue it is a shock, when the parent warns the child that if they do this they will be punished, who can the child possibly blame but themselves? If Jews ever took the time to read the Torah, they would be utterly astounded to see it predict and describe events that are unfolding TODAY. For those complete fools our there that think the Torah was written by a human, good luck explaining how a man would be able to do this.
The saddest part of my life is knowing that many of my loved ones and friends live every day with a spiritual gun held to their heads. No matter what I do or how much I've changed nothing seems to get through to them. It's like watching a person about to walk off a cliff and screaming, only to get no response. The smarter they claim to be, the dumber they are when it comes to life. Material items are more important than something meaningful, a party is more important than something lasting, and their own moral compass is more important than our nation's moral compass. When is this going to ever change?
Sometimes people ask me why I waste all my time trying to wake up a group of people that will never, ever care. The saddest part is that a lot of the people asking the question are not even Jewish. I tell them the same thing I will tell you now. I'm not looking to make the entire Jewish world observant. You might not like me, but you at least know I'm not a naive idiot. There are a few precious Jewish souls out there that long for the truth, and even just connecting with one of them makes an entire year of this worth while.
Moshe was only able to get 20% of the Jews to leave egypt, even AFTER the most overt miracles and plagues that have ever befallen this world. Well despite what my mommy may have told me growing up to boost my self-esteem, I am no Moshe, but we are just like the Jews in egypt. We have become so ingrained in the gentile world, that we forget to even realize that we are living a constant punishment. We are in exile, and I don't care if you live in a palace on the beach, in the end you have nothing.
A potato growing in the middle of new york city is not only out of place, but it is deprived of what it needs to flourish…well my friends we are that potato. Not only do the majority of our people live outside of the Holy Land, but the ones that DO live here do not have a Temple to call our own. We have spent over 2000 years pining for the redemption, but the sad fact is that we don't care enough. We get complacent, we hit walls, we go backwards, and we sink lower…ALL OF US, no matter what the level we are on.
Those that study Torah know that each Holiday Hashem gave us is not only special, it is also a true gift of kindness to our people. Rosh Hashanah is our fresh start in Judaism, it's a time when we think about our past and move forward to build our future. There is not a single Jew on this planet that cannot step up their effort and determination in the year 5771. If you study an hour a day make it 90 minutes, if you give 10% of you money to tzedakah make it 15%, if you speak a little bit of lashon hara speak none, and if you love Hashem a little bit love Him even more.
Life has a process and a sequence that Hashem laid out a few thousand years ago, and no matter how much we fight it, how advanced we think society is, or how immune we think we our to His punishments, we always get proven wrong. Any Jew that knows even a little bit about Jewish history and it's relation to our Torah can tell you without a shadow of a doubt that we are being pushed and pulled by Hashem…exactly as it was laid out some 3322 years ago.
The Torah is like a train that is always moving. Some stay on for the ride, some keep climbing on and off, some are so far from the tracks they can't hear it, others fall asleep right on the platform. Any Jew out there who does not believe in Hashem had better start being able to prove their case because the end of times are upon us, and anyone who cannot see this is completely ignorant to what is going on in the world.
You might not like some of the things in Torah, you might not agree with a law here or there, and you want not want to follow it…but I have news for you, HASHEM DOES NOT CARE WHAT YOU WANT, FEEL, or THINK. Judaism is binding on all of us, and if the holocaust wasn't enough proof to this fact then be prepared for another one. Our chutzpah and our ability to pick up the pieces of tragedy are not only our biggest strongsuits, they are also our achilles heel. Start making Judaism matter, it IS life, not just a part of your life.
L'shana Tova to every Jew on earth, I hope that 5771 is the year that we can step up our levels of observance, start getting our priorities in order, and start treating our fellow Jews like we are supposed to treat them. Sadly, this message will fall on deaf ears for the vast majority of Jews out there, it is the same message that has been told since our inception. However, there will be a Jew that reads this and realizes that not only am I telling you that I am 100% right, but I can prove it to. Claiming to know things about Judaism when you have never in your life looked into it, makes no sense anywhere else on earth, and it surely doesn't make sense here. Look into our own birthright before you look for the answers elsewhere.
I am here to help anyone who wants help, all you have to do is email. Hashem will judge you on this Hoiday and decide if you are inscribed in the Book of Life or Death (chas v shalom
). Make it a point right this second to want to strive to be a better Jew, and give Hashem incentive to give you another chance to become the amazing Jew that you were created to be.
May 5771 be a year of simcha, nachus, refuah, and most importantly THE GEULA for the Chosen Nation of Hashem!!!
Author: Eliyokim Cohen
---
---
Advertisement: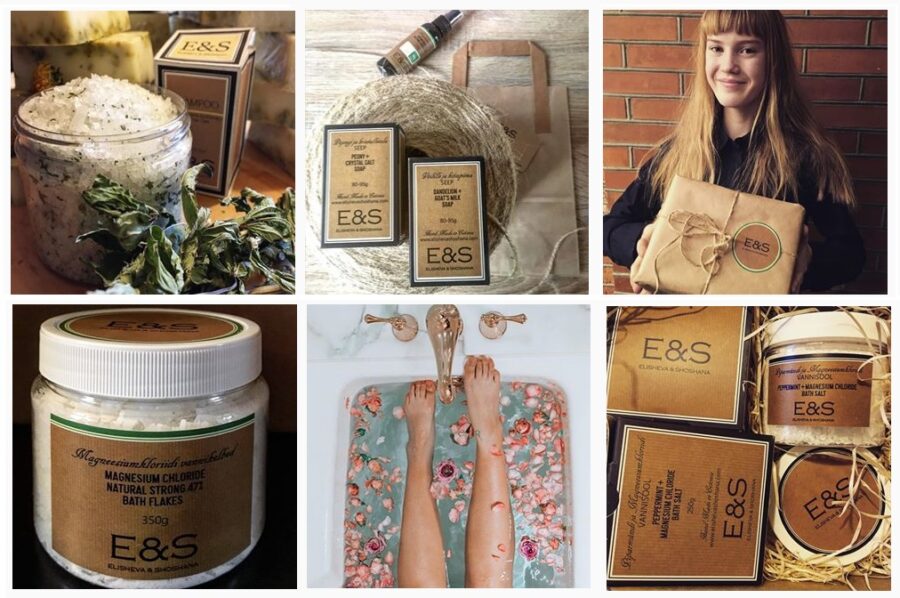 High quality & nature friendly luxury cosmetics from Scandinavia - ElishevaShoshana.com