Ohmygossip.com / Ohmygossip Couture / Celebrity Birthdays / Celebrity Deaths / Celebrity Baby News / Celebrity vacations / Reality TV news / Millionaires / Celebirty Travel News NordenBladet.com / Society & Business / Travel & Culture / Home & Kids / Health & Spirituality / Helena-Reet Ennet´s blog / Daily news from Scandinavia / Royals / Climate crises

Rock climber and mountain instructor Iain Miller to Ohmygossip.com: I love to visit places where no-one has ever been before + PHOTOS!
OHMYGOSSIP – "An average days sea stack climbing will involve 6km walking along 1000 foot sea cliffs, 1000 feet steep descend to an isolated storm beach, 300m paddling across open ocean to gain the base of the stack, 150m technical rock climbing to gain a pin point summit far from anyway in the real world," experienced climber Iain Miller tells Ohmygossip.com. Iain is a fully qualified mountain instructor, is an approved provider of National Governing Body awards with Mountaineering Ireland and is a registered and insured Mountain Instructor with the Association of Mountain Instructors (AMI).

Iain Miller, please, tell us about yourself? Where and when you were born? Where do you live now?
My name is Iain Miller and I am 46 years old, I was born in Aberdeen Scotland and now live in County Donegal in the republic of Ireland.
Where and what you have studied?
For almost 20 years I was a ships engineer sailing the world in a huge variety of merchant vessels from transiting the Panama Canal in oil tankers to platform supply off Angola in west Africa. During this time at sea I pretty much visited every county in the world with a coastline.
Your family?
I have two sons Luke (3 years old) and Oisin (18 years old) and ive in a very quite mountain setting in Western Donegal.
Let´s talk about your interesting hobby – rockclimbing. Where did your love of climbing come from? How long have you been climbing?
I have been rock climbing for over 20 years, at first in the Orkney Islands (view his site orkney-seastacks.co.uk) and now Donegal (view his site uniqueascent.ie).
Are you a full-time or part-time rock climber?  What are the most important rewards you expect in your career? Why sea stacks in particular? What inspires you to make first ascents?
I am a full time climber, living, working and playing in county Donegal in Republic of Ireland.  The county of Donegal contains more climbable rock than the rest of Ireland combined boasting two major Irish mountain ranges, over thousand kilometres of coastline, one hundred sea stacks and many diverse climbing locations from the mudstone roofs at Muckross in the South West of the county to Malin Head, Ireland's most northerly point. Donegal currently plays host a lifetimes worth of world class rock climbing in some of the most beautiful and unspoilt places in Ireland. The scope for further exploration and the opportunity to discover unclimbed rock is unlimited, as there is an unexplored adventure waiting through every mountain pass and around every remote headland.
So far in Donegal I've recorded over 500 new routes in all areas of the county. Have explored and developed the Island of Cruit, recording over 300 rock climbs making Cruit Island (view guide) the most developed rock climbing location in Ireland. What have played on the previously unclimbed Sea Stacks creating some of the most adventurous and atmospheric rock climbs in the country. Find Sea Stack climbing guidebook to Donegal here.
What I do is look for, find and climb sea stacks. Sea Stacks are large towers of rock that stick out the sea at the bases of huge sea cliffs. The towers of rock are separated from land by deep channels of sea water. The more difficult the logistical challenge of being able to access, climb and safely return to return from the real world the better.
An average days sea stack climbing will involve 6km walking along 1000 foot sea cliffs, 1000 feet steep descend to an isolated storm beach, 300m paddling across open ocean to gain the base of the stack, 150m technical rock climbing to gain a pin point summit far from anyway in the real world.
What is so rewarding about sea stack climbing is the venture into the unknown, to visit places where no-one has ever been before. You are self reliant with little means of rescue should things go wrong. I have visited many places where no one else has ever stood, watched 1000's of ground nesting sea birds being born, swam with basking sharks, had my little dingy boat bumped by bull selkies, been swooped by great Skuas, spat on by nesting Fulmars, came within 20 foot of a killer whale in my dingy and off course stood in awe many, many times at natures beauty. The question for me is not "why" but "Why on earth would you not want to visit these mind bendingly beautiful places. :-)"
What I do is free solo climbing on sea stacks in places where rescue would very likely be impossible in sea conditions where a live recovery would be highly unlikely. Freesolo climbing is climbing without any means of rope or other safety devices. I raise the bar slightly by not telling anyone where I am going or what I am doing and I carry no means of communication thus ensuring I am completely and utterly alone. This raises the stakes to as
high as possible without
The level of potential danger and the consequences of getting it wrong means that the reaper is watching your every step. This in turns means you gain a heightened sense of awareness with the consequences of a fall being death.
What inspires you? What projects are you working on at the present?
What inspires me is outrageous and beautiful locations where access requires careful thought and may require several visits to catch the Atlantic Ocean in a suitably good mood. It is this process of planning, evaluating and then executing a cunning plan to successfully climb a previously unclimbed sea stack that inspires me most.
My favourite climb is the landward face of Cnoc na Mara. Imagine descending 250m sea cliffs to arrive at outstandingly beautiful storm beaches in the most remote and atmospheric locations in Ireland. We then launch from the shore to cross open ocean to land at the bases of towering monsters of immaculate rock. We then climb these towers of rock to arrive on pristine pinpoint summits far from anywhere in the real world.
I am working on several projects at the moment that will require a very specific set of sea weather and tide conditions to allow these projects to happen. But as always the golden rule is never tell anyone what you era planning only what you have done.
Who are some of your favorite climbers that you feel were influential in your life?
I have been inspired by three climbers in the past: Tom Patey, Mick Fowler and an America aid climber called Jim Bayer. All three of these climbers have a common trait of looking for adventurous climbs in unusual and very
different locations.
Please name 5 interesting things/facts people don't know about you…
Not sure if these are the kind of things you are looking for but 5 facts about me,
1: I'm not a massive fan of heights and am not sure why anyone would be
2: I pretty much only eat cup noodles, peanut butter on toast and endless cups of tea
3: I am currently learning to fly a paraglider
4: I spend most of my life being scared
5: I originally wanted to be a chef but my diet is not massively inspirational
What makes you happy? What is your secret of happiness?
The secret to happiness is to simply find what it is you enjoy, it is perhaps the finding of what you enjoy is the hardest part.
Save
Save
---
---
Advertisement:

Advertisement: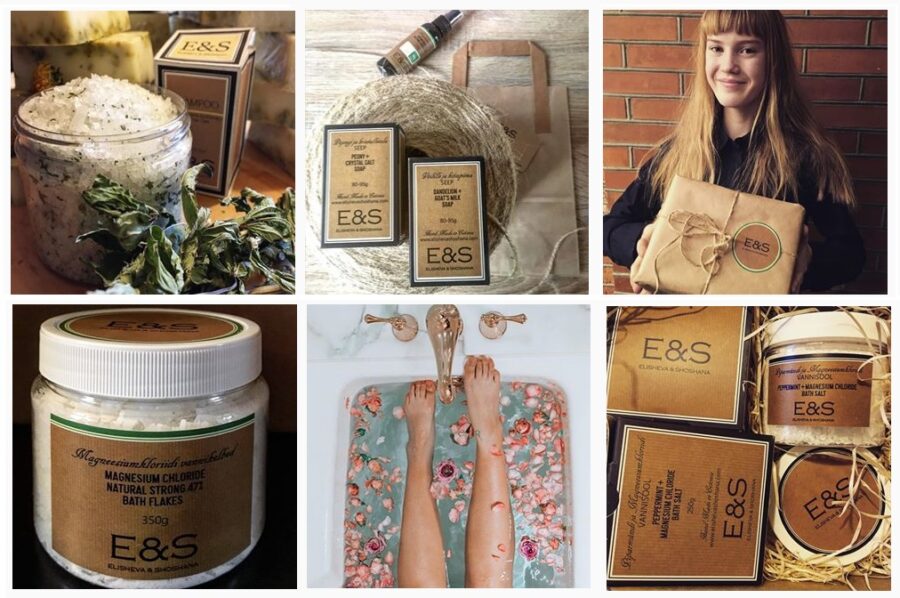 High quality & nature friendly luxury cosmetics from Scandinavia - ElishevaShoshana.com