Ohmygossip.com / Ohmygossip Couture / Celebrity Birthdays / Celebrity Deaths / Celebrity Baby News / Celebrity vacations / Reality TV news / Millionaires / Celebirty Travel News NordenBladet.com / Society & Business / Travel & Culture / Home & Kids / Health & Spirituality / Helena-Reet Ennet´s blog / Daily news from Scandinavia / Royals / Climate crises

Exclusive! Meet Avtipus — 5 great Israeli musicians who can not do without Rock'n'Roll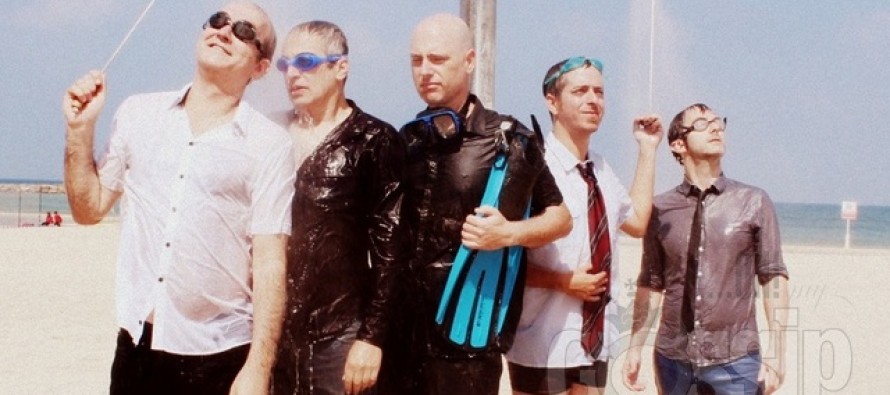 "The ultimate passion is Sex, Drugs and Rock 'n' Roll. We can do without Rock'nRoll. Seriously speaking, we can't do without it… it's a perpetual striving to get heard, to have your words and melodies reach as many people as possible, because we have what to say and we know that there are people out there wanting to hear it. That well can never dry, and we are there to fill it again and again." — Avtipus
1. Please tell us about Avtipus! How many musicians are in the band? How many vocalists? Please list the name, age, and respective instrument of each band member.
We are five at Avtipus (from left):
Tal Levi, 37, bass and back vocals
Boaz Wolf, 40, drums
Eyal Shechter, 51 lead vocalist and acoustic guitar
Tal Yaniv, 47, keyboards and back vocals
Amir Ben-David, 49, lead guitar and back vocals

Photo: ©  Asaf Segev

2. Your band name is Avtipus. What's the origin of that name? Have you changed the band's name before?
Avtipus is the Hebrew word for "prototype". Tal Yaniv came up with this name when we were teenagers in the 80s, nobody recalls exactly how and when. We hold with this name since then. Our Logo, created by a friend of us, Eyal Nevo, takes latin letters and rotates them to look like Hebrew letters. We first introduced this logo in our debut album, "What the Weatherman Knows" (1995) and it goes with us ever since then.


3. What genre of music do you do? How would you describe Avtipus style? Who are your major influences?
Though we would try to refrain from tagging, we could describe our style at the range between rock, pop-rock and soft-rock, with some exceptions at either side. Our influences are wide and diverse. We could drop names forever. Each one of us comes from a different background, which makes things very interesting for us. We invest a lot of effort not only in writing the songs – music and lyrics, but also in finding the right arrangement and production sound. This is where our newer members, Tal Levi and Boaz Wolf came tossed in some fresh sound.

4. How long have you all known each other? How did you meet? When did you form your band? What inspired you to make music together?
Amir, Eyal and Tal Yaniv played together as teenagers during the mid 80s at the Krayot area, small industrial towns in the north of Israel. In such places, especially at that time, life could be quite boring, so playing together was a great escape and time killer. Though a small place, many famous Israeli musicians came from there. At their twenties, the three migrated to Tel-Aviv, where the real scene was and still going. There they formed the first Avtipus ensemble with two other members, performed and recorded for a few years. Our debut album was released in 1995. The second album, "Doing Water" was released in 1997 and was less successful than its predecessor. The tension between band members grew and it broke up at mid 1997. Nevertheless, during the years passed, the three kept meeting and playing from time to time. In 2011, Amir, now a writer, released his second novel – "Falafel Oslo" – a story about a young Israeli guy making a successful street food business in Oslo, which evolves into a tragedy. Music takes a major role in the plot, so Amir came with the innovative idea of releasing a theme song for the book. Eyal and Tal Yaniv where inspired and the song recording was soon to follow. The audience response was great, which took us back to stage, starting with small, acoustic shows all over Israel. Then we decided it's a good time to perform in a full electric ensemble, so we joined Tal Levi and Boaz aboard at 2012. So, 18 years after the second album, our third Album is just around the corner – fully recorded an mixed and ready to be released on September 6, followed by a gala show in Tel Aviv. We call it the longest second album crisis in history 🙂

From left: Amir Ben-David, Eyal Shechter and Tal Yaniv

From left: Tal Levi and Boaz Wolf
Photos: © Ohmygossip.com (Helena-Reet Ennet)

5. Do you have a record label(s)? Are you a member of any music organizations?
We are totally independent this time. We manage our career and outsource some PR and booking as needed. It helps us maintaining a full artistic freedom and cuts the middlemen wherever possible. We run our own YouTube and all other media channels. The other benefit of independency is closer connection with audience – being responsive to emails, messages and other trends. We are all members of the Israeli Composers Association and some other music associations.

6. Where have you performed? What are your favorite and least favorite venues? Do you have any upcoming shows?
In the recent years we performed in dozens of places all over Israel, north to south. Every venue has its own flavor. We prefer mid to small places, where the audience sits very close. The air is full of energy in such venues, making the best vibes. Our upcoming show is on Sept. 6 – the gala show of our new album at the Zappa, Tel Aviv. We will host two premier-league Israeli musicians: Eran Zur, who goes way back with us, from our hometown, and Alon Eder – a young, most talented musician, and son of Yehuda Eder who produced our first two albums. We will have other surprises in this show!
7. Which songs do you perform most frequently? Do you ever play any covers? Do you have a set play list?
The playlist changes and evolves from one show to the oter. We mix between our 90s hits and new releases from the upcoming album. We always did covers – it's the coolest way to dress an old song with new cloths and hand it to the audience the way we feel it. Currently we do two covers in our show. The first one is also the first song we released as Avtipus: Gabi Shosan's "Sixteen Years to the Guy", a Seventies favorite. The second is Zohar Argov's "Right for Today", a folk all-time favorite.

8. Who writes your songs? What are the main themes or topics for most of your songs? Do you think these topics will change over time?
Most of the writing is done by Eyal and Amir, with rare exce
ptions. The lyrics are diverse. At this phase we try to focus on our aspirations and difficulties. In the first two albums we had more love songs – the most remembered one was "Leave me a place to hug you in the dream"
(Amir):
You told me you dreamt about me last night
It's such a nice thing
To know that someone dreams about you
And if it's you, it's even nicer
Dream on, Dream on
And leave me a place to hug you in the dream
In this album, the topics are wider and in some cases less personal. One of the songs we released is called "Shma Eli" (Listen, god) which is based on biblical text from Ecclesiastes 3, cited to King Solomon:
A time to be born and a time to die
A time to hug and a time to orphanhood
A time to try and a time to give-up
A time to weep and a time to laugh
A time to mourn and a time to dance
A time to lose and a time to ask
Listen, god, and answer me
For I am alone
Sometimes songs are born out of a picture, a literal painting. A sentence that pulls the melody behind it and catches your heart. In the case of "Going Down", it started with two sentences:
The ships cruised away to the sea
Who will bring them back to me
If the captain has fail asleep?
All the way from Haifa
You forgot how beautiful she was
When your heart froze
9. Could you briefly describe the music-making and video making process? Are you doing all by yourself? I've seen an interesting video where you use children pictures..
In our case, the sum is greater than the parts. Each member has talents and skills beyond their musical activity. Amir is a talented writer. He does an excellent work phrasing the press releases and the social network texts. Boaz is a gifted sound engineer and an amateur chef. Tal Levi works magic in our musical arrangements. Tal Yaniv orchestrates the visual activity – all graphic design, video clips and some other tasks. Tal came up with the clip idea. We asked social network friends to send us their children's pictures. Tal collected, cut and shot them one by one in this stop-motion animation clip. So yes, we do almost everything by ourselves, which is a great fun that comes with responsibility. Eyal is a professional theatre actor, so we get a lot of comic breaks 🙂

10. What are your rehearsals generally like? Do you have a set time each week in which you practice or are rehearsals more spontaneous?
We try to maintain a weekly rehearsal. We play the entire show set back to back and then try to add new songs and polish existing ones. In the rehearsals we are blue collar, dirty handed Rock 'n' Roll  workers. We come to work hard and concentrate in making music.

11. What has been your biggest challenge as a band? Have you been able to overcome that challenge? If so, how?
Without doubt, getting the band together after almost two decades of musical silence, was and still is – a great challenge. We were lucky to have our reputation, but that's far from being enough. People know who we are, but we need to address new audiences, which is almost like starting from scratch, at some points it's even tougher. Our new album will share the same shelf space with new, younger artists. We came up with our unique voice and we are sure we can make it.

Photos: © Ohmygossip.com (Helena-Reet Ennet)

12. What's your ultimate direction for your band? Are you seeking fame and fortune?
The ultimate passion is Sex, Drugs and Rock'nRoll. We can do without Rock 'n' Roll. Seriously speaking, we can't do without it… it's a perpetual striving to get heard, to have your words and melodies reach as many people as possible, because we have what to say and we know that there are people out there wanting to hear it. That well can never dry, and we are there to fill it again and again.

13. How can fans gain access to your music? Do you have a website with sample songs or a demo CD?
We will soon have the album on hard copy CD's, BandCamp and iTunes, we will let you know when it's there!
Avtipus Facebook: https://www.facebook.com/avtipus1?fref=ts
Avtipus homepage: http://avtip.us/he/avtipus
Incorrect URL attribute defined
---
---
Advertisement:

Advertisement: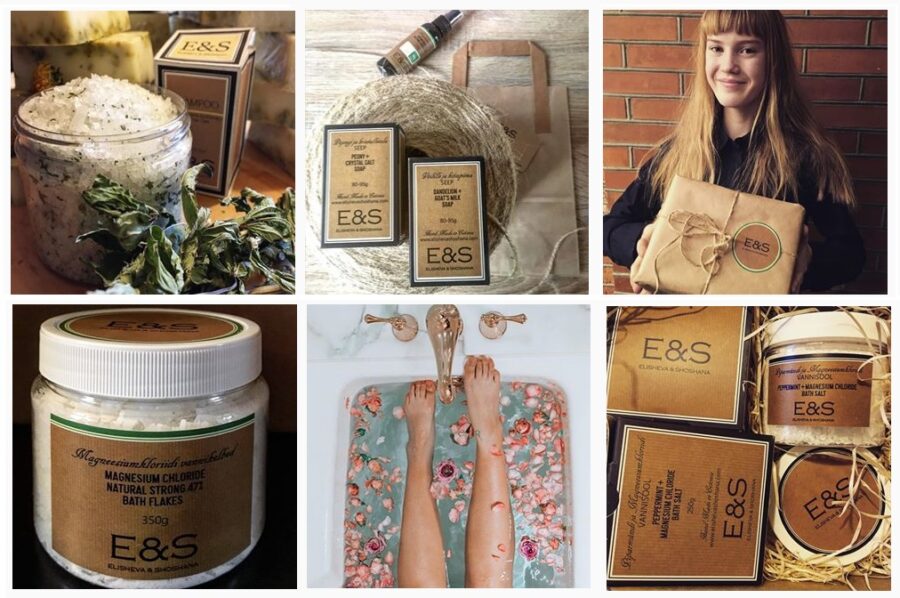 High quality & nature friendly luxury cosmetics from Scandinavia - ElishevaShoshana.com