Ohmygossip.com / Ohmygossip Couture / Celebrity Birthdays / Celebrity Deaths / Celebrity Baby News / Celebrity vacations / Reality TV news / Millionaires / Celebirty Travel News NordenBladet.com / Society & Business / Travel & Culture / Home & Kids / Health & Spirituality / Helena-Reet Ennet´s blog / Daily news from Scandinavia / Royals / Climate crises

Helena-Reet: Useful tips how to become #1 in Google and get to the top of the SERPs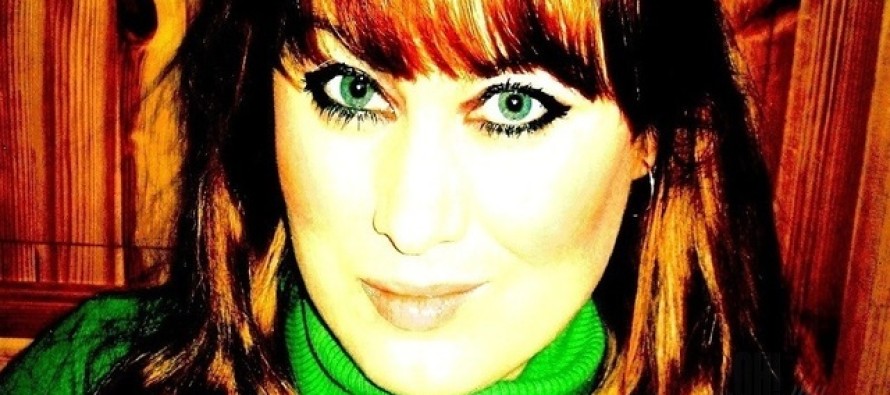 OHMYGOSSIP — Google is providing the majority of visitors to most websites, including Ohmygossip.com. How to improve your search engine ranking on Google? Everyone who has a website wants it to rank high in the search engines — a higher rank means more unique visitors, and more readers mean more sales, or more advertising revenue.
In this article I try to provide you some tips on how you can improve the position of your site in the search engine results on Google.
Your site does not rank as well as you wish,…  otherwise you wouldn't be here 🙂  You want your site to rank better, which is why you went looking for this article. My OHMYGOSSIP site does rank well, which is why you found it. I'm very glad you're here and I'm happy to share my tips and "tricks"!
Google ranks a page according to a large number of factors. Exactly what these factors are is apparently a trade secret, although there are number of well-known things that contribute to the ranking of a page:
Optimising Your Website so that it ranks higher in Google's search engine results
1.Quality links pointing to your website
Link to quality relevant sites! One of the factors that contribute to a web page being considered "important" is the number of quality links pointing to that page. Quality links are links from other popular pages, that is, pages that have, themselves, many (quality) links pointing to them. Since Google ranks your pages according to the number of links pointing at your page, your site will do better if it has more links pointing to it.
2.Your title tag
Google seems to give weight to the title of your page — the HTML <TITLE> tags in the <HEAD> section of your web page. Write a <title></title> tag for each page that accurately describes that page (keep it short – no more than about 64 characters) and make sure all of your pages are accessible through normal <a href> links (i.e., don't use JavaScript or Flash links exclusively).
3.Your page must have the words you think people will search for
4. Keyword-laden Links
5. Follow standard website design tips.
Your site should be not only attractive, but easy to use, and completely free of annoyances. A good web designer can take you a long way in making your site accessible to search engines.

What attributes does a page need to be considered "quality" by a search engine?
The same things it would need to impress most of us, such as:
*The page is relevant to the terms being searched for
*The page is considered an authority about its topic
*Relevancy / How well a page matches a user's query
*The page has good, useful content
*The page has been around for a while
*The page is part of a site with lots of information
*Keywords
*The page loads quickly
*The page doesn't have a bunch of broken links
*The page isn't filled with a cheap list of keywords

How to create a search engine friendly website?!
Google does not make a secret of how to gain a high ranking. It states clearly in its webmaster guidelines.
1. You're going to need to make your site worthy of ranking well.
Google's aim is simple: connect its searchers with the most relevant content. If you are more worried about a good ranking than providing relevant content, then you are going to be fighting a losing battle. The best way to get good rankings is to ignore rankings and focus on building your site! Google wants to list the best sites first, because if Google returns bad sites then people will start using Yahoo or Bing instead. Getting to the top of the SERPs (search engine results pages) means earning it. Getting to the top is not about trying to trick the search engines. Trying to stay on top of the tricks takes more time than simply making your site worthy of a good ranking well in the first place.
2. Original and unique content of genuine value — 90%comes down to content!
Try to create new interesting and useful articles every day. A great content is very important! When you don't have time to build a quality site, and you just hope to use some easy tricks, don't be surprised, when your website rank is not what you dream. If you care about how you rank, it is time to take responsibility for your website's content! If you want better rankings, you must make better content! As Google says on its philosophy page, "Focus on the user and all else will follow."
In short, write useful content. This could include (but is not limited to):
*Publishing white papers,
*Writing a blog,
*Sharing research findings,
*Producing detailed case studies,
*Encouraging user-generated content,
*Creating useful applications or tools,
*Running a Q&A section,
*Posting interviews
3. Don't create multiple pages, subdomains, or domains with substantially duplicate content.
Avoid "doorway" pages created just for search engines, or other "cookie cutter" approaches such as affiliate programs with little or no original content.

4. Don't underestimate yourself or your own team!
It is hard for an outside contractor to produce the great content that will keep users coming back and encourage them to share. A good SEO company will have copywriters on board who can write content for you. However, their knowledge will be limited, as will their ability to really get to know your business. In my experience, the truth is that if you are serious about improving your placement on search engines, it has to be done internally. Great content is better produced in-house, rather than being outsourced to an agency! Remember, you shouldn't be optimizing for ranking in search engines, you should be optimizing for users!

5. Your articles should be unique, interesting, authoritative, and compelling.
For example: If you want to rank well for the phrase "Entertainment news" or "Healthy living tips", then make your site the best resource about entertainment news or healthy living tips available. You must be one step ahead, multifunctional, effective, useful and you definitely should know all facets in your field. It is important to be the best, not just pretty good!

6. Don't participate in link schemes designed to increase your site's ranking or PageRank.
In particular, avoid links to web spammers or "bad neighborhoods" on the web as your own ranking may be affected adversely by those links.
7. Look at the sites that are beating you, make notes and analyse!
Think things through and make your site better than the rest, and the rankings will follow.

8. Let the people express their views and become part of a community — then they'll promote your content for you.
As that audience grows, start asking questions. Maybe even get some of your readers to share their experiences or knowledge. Over time you will discover that not only will your readers want to contribute, so will your experts. As they see the value in posting content regularly to the website, they will start blogging themselves. All you will have to do is suggest topics and edit their output.

9. Avoid tricks intended to improve search engine rankings!
A good rule of thumb is whether you'd feel comfortable explaining what you've done to a website that competes with you. Another useful test is to ask, "Does this help my users? Would I do this if search engines didn't exist?
10. Use social media.
(Twitter; Facebook; Bloglist24 etc.) Post & share
your content. If you are popular on networks, the traffic can easily surpass the traffic from Google and the other search engines….
I am not for a minute trying to destroy the SEO sector! What I am trying to do is set priorities straight. A lot of website owners see search engine optimization as the answer to their search ranking woes, but I believe that things are considerably more complex. The inconvenient truth is that the best person to improve your ranking is you!
♥Thank you for reading!♥
With love,
Helena-Reet
@Ohmygossip
Read also:
Helena-Reet: Increase your website traffic with passion!
/20 ways to increase your website traffic/
OHMYGOSSIP — Want to gain more traffic? I'll help you. There are thousands of websites and just a few which are truly loved by their readeres.. You ask why, why my page is not one of them? There are many creative ways to increase traffic to your website, some will cost you money, and some won't — I suggest, increase your website traffic for free with love and passion!

Helena-Reet: My purpose in life is to empower and inspire my children and millions of people
OHMYGOSSIP — Helena-Reet Ennet, the CEO of Gossip Media LLC, thinks it´s important to be a role model to her daughters. The entertainment journalist & "Ohmygossip Couture" fashion brand developer, who has daughters Estella Elisheva and Ivanka Shoshana with her CFO spouse Margus Pärn, thinks children learn the value of having a career by seeing their parents go out to work
---
---