Ohmygossip.com / Ohmygossip Couture / Celebrity Birthdays / Celebrity Deaths / Celebrity Baby News / Celebrity vacations / Reality TV news / Millionaires / Celebirty Travel News NordenBladet.com / Society & Business / Travel & Culture / Home & Kids / Health & Spirituality / Helena-Reet Ennet´s blog / Daily news from Scandinavia / Royals / Climate crises

Miss Earth Bosnia & Herzegovina 2012 Zerina Sirbegovic: I believe that small steps can make immense change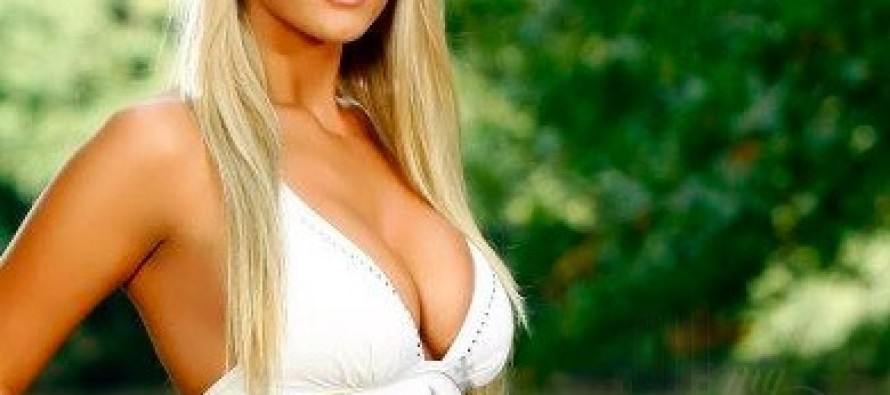 OHMYGOSSIP — Miss Earth 2012, the 12th edition of the Miss Earth pageant, will take place on November 24, 2012 at the Mall of Asia Arena in Manila, Philippines. The pageant will be broadcasted live on Star World at 8:00 p.m. and will be shown on November 25, 2012, 10:00 a.m. on ABS-CBN, TFC-The Filipino Channel, and also on channels of participating counties worldwide
Miss Earth Bosnia & Herzegovina 2012 Zerina Sirbegovic´s interview for MissEarth.tv

What environmental project will you create to promote the protection of Mother Earth and why?
I believe that small steps can make immense change and bring prosperity to the habitants of our planet. My first target would be education, especially the education of younger generations. My plan is to develop a special program for children in schools, and that they have at least one class in a week where they could work out plans to make their surroundings and the environment around them to look beautiful and to keep it beautiful as mother nature had given it to us. The next step would be the media, and letting people know that children are aware and that they are doing something for our planet so everyone else should dedicate themselves to it. In that project, there would be posters that would include a lot of messages to save the planet, then programs like "Life Without Plastic Bags", "Recycle", "Your Own Light", " Sustainable Energy for All", etc. I am really enthusiastic, and I truly hope that these steps would do to make our future brighter and affect a lot of people to become conscious of their well being on this planet.
What makes you proud of your country and what can you promote about it?
Bosnia and Herzegovina is a unique country which holds the beauty of three different cultures, three different religions, and three different traditions. Even though it possesses a lot of diversities, it can also be characterized as a country with the great spirit that combines those cultures into one. Many people describe this country as a small one, but most of them do not know that it hides a large history and enormous soul inside of itself. People are particularly related to their tradition, are very tolerant and respectful, so many who visit this country get impression that people are extremely kind and open to other people. Bosnian language is by its nature a "loud" language and many people find it interesting how we can always be so cheerful and ready to communicate. It makes me highly proud to be a part of such culture. Besides its kindness and their honest characters, this country is breath-taking when it comes to our possessions of natural beauty such as heavenly forests ( 50% of our country is covered by forests) , picturesque landscapes, mountain ranges, azure rivers, amazing lakes, and offers wild beauty and grandeur which can in full splendor just amaze everyone. Cultural monuments are a big part what makes this country so special. After all those years and influences of the civilization, culture, tradition and family still stayed the values which we cherish the most. I, personally, with great proud, can say that I am enormously happy and honored to be citizen of this country and a member of a family called Bosnia and Herzegovina.
Describe your childhood/growing years:
I grew up in a small town, almost a village, surrounded by my beloved family and true friends. The childhood that I had is very different from the ones that today's children experience. It was age without computers, and without media influence. Main focus of my childhood was to play, to learn and to be happy while enjoying the life full of love. I was enamored of going to school, and being with my friends after school. I will never forget the gatherings we had in the back yard of the school. I played basketball from age 11 to age 14, but also attended a lot of extracurricular activities such as dancing and athletics. My family was not rich, and in my childhood I, primarily learned to value what I have, to respect other people and always to be grateful with what one possesses.
What lessons did you learn from your childhood/growing years?
I always get sad when I have to mention the war in Bosnia and Herzegovina, but I just cannot forget the consequences of war which also affected my childhood. As I am an optimist I always tend to see the good in some bad experiences. During my childhood, I have seen a hard life, experienced difficult consequences and in the end, all of that made me a strong person who knows what means laborious life, and a person who knows how to cherish life, to appreciate and respect people and who does not take anything for granted. I have learned that respect does not come by itself and that a person has to deserve it- a so called boomerang effect. According to that, I believe that Mother Earth cannot be patient with us for such a long time while watching us destroy what we have. In that way, we have to pay her back for everything and start acting as respectful habitants of this planet.
What is your most memorable moment?
"Nothing is ever really lost to us as long as we remember it."- the quote that always keeps me strong and remembers me never to be lonely. As I am a family oriented person, my most memorable moment is when my brother got married. The reason why I chose that moment is because, on that day, we got the best gift that anyone could get and that is family. As I previously mentioned, my family lives in different countries across Europe, and they said that they cannot come to the wedding, but they came. So seeing them that day, made me realize who are the ones a person should treasure the most. That day gave me a valuable lesson which would follow me through the rest of my life and that is -no matter where those people you love are, it matters that they make a big part of who you are. Also a quote that follows all my memories- "The only real treasure is in your head. Memories are better than diamonds and nobody can steal them from you" (The Last Book in the Universe)
What is your environmental advocacy and why did you choose it?
It is my opinion that the sooner we spur sustainable energy innovation, the better off we will be for the short and long term. Sustainability includes recognizing global warming and significantly reversing our contribution to it, as well as supporting energy produced in ways that have the least environmental impact. My primarily concern would be to focus on two highest potentials in my country and that is power of water and the use of bio mass. So, these resources must be tested in order that BiH becomes aware which are the most effective ones to invest in them. In my humble opinion, the priority should be given to the strength of our rivers. Two options that I find applicable are: Solar energy should be stimulated at the state level and on the local levels and that is priority on the small groups- families. Every house can be stimulated by the premiums when purchasing Solar units. This would reduce the general consumption and therefore, energy production and the construction of new housing projects are necessary incentives for the use of solar energy that could be used in public areas, like stairwells which we all use. Planned installation of the time counters could in certain areas reduce the current consumption up to 50%. The second, which in my opinion has great capacities in BiH, the use of bio mass and waste which would by combustion be turned to thermal energy for space heating or for creating motive power instead of petroleum products, of course, where this is possible. The reason why I chose these two natural resources is because I am certain that my country has a great potential but not enough interest when it comes to the government and realizing the projects. My biggest ambition would be to do something about it and at least to get people completely informed about this topic and when it becomes locally, then it has chances to make it globally. Small steps are what can make the biggest change.
What tip can you share to promote sustainable ener
gy for all?
I would like that I have the power of the world and to make sustainable energy accessible to all, but putting our wishes aside, every person living on Mother Earth can by simple steps make some change. My tip to all would be that we all start being conscious and making ourselves responsible for what is happening to our planet and to realize what danger we are living in. To be concrete, altering the consciousness of the population in terms of ecology and the lack of energy can make significant changes that have long-term effectiveness. Primarily education, but for the younger generation, because they are the ones who hold the future of Mother Earth in their hands. Introducing ecology in school and important information about the dangers of global warming on our planet could serve as a good example to the society. Of course, the media as the seventh world power, is the most powerful influential group. Through television, print and the Internet people can raise consciousness and do something for our planet. Greenpeace organizations can serve as a perfect example. Our focus should be on what every individual can do. It might sound too simple, but riding a bicycle, "green buildings", recycling, planting are just small paces towards a brighter future.
Other information that you would like to share with the Miss Earth Management:
I am a person who really loves this work and I enjoy following other beauty pageants so in that way I have to share with you a piece of information that I noticed during a few pageants I watched. I have followed the last world's pageant Supranational for 2012 and what I found rather interesting is the fact that the girl who won achieved that win on the basis of politics and by lobbying the neighboring countries to the host. Likewise, for Miss World where the winner miraculously won the representative of the hosts, even though, in the public discussions and forums she was not a favorite. I have to emphasize and distinguish this beauty pageant from all the rest and say that all the winners of Miss Earth won by being the person with most complete personality and not because of some interest groups on the side. The purpose of this pageant is clear and noble and those are the main reasons why I joined this amazing project and I am glad, moreover, especially honored to be part of this great organization and the project Miss Earth.
Look also:
Miss Earth 2012 Live Updates
Miss Earth Facebook fanpage

Miss Earth 2011 Live Updates
---
---
Advertisement:

Advertisement: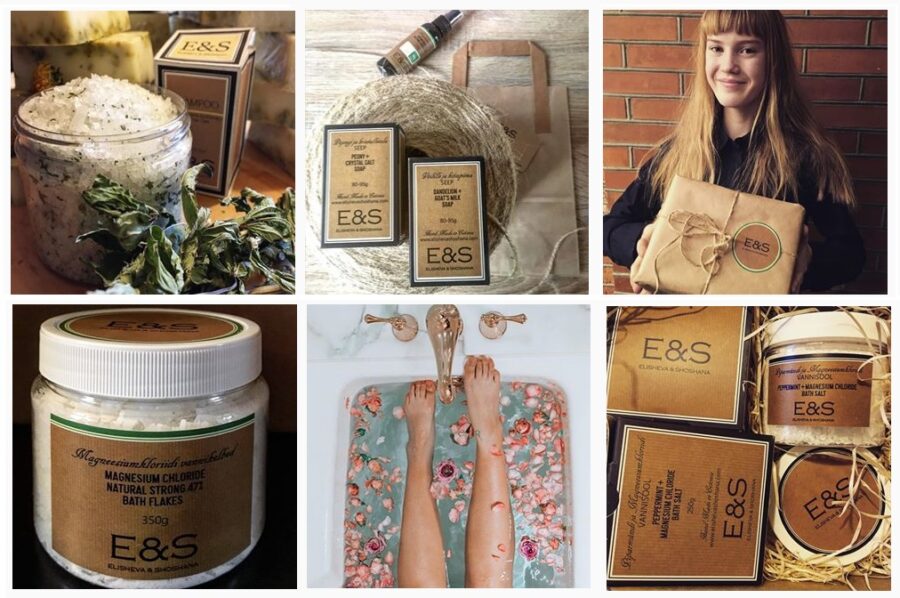 High quality & nature friendly luxury cosmetics from Scandinavia - ElishevaShoshana.com