Ohmygossip.com / Ohmygossip Couture / Celebrity Birthdays / Celebrity Deaths / Celebrity Baby News / Celebrity vacations / Reality TV news / Millionaires / Celebirty Travel News NordenBladet.com / Society & Business / Travel & Culture / Home & Kids / Health & Spirituality / Helena-Reet Ennet´s blog / Daily news from Scandinavia / Royals / Climate crises

Singer Dalia Raiyen to Ohmygossip.com: Don't listen to others in showbiz, instead always listen to yourself and go for it!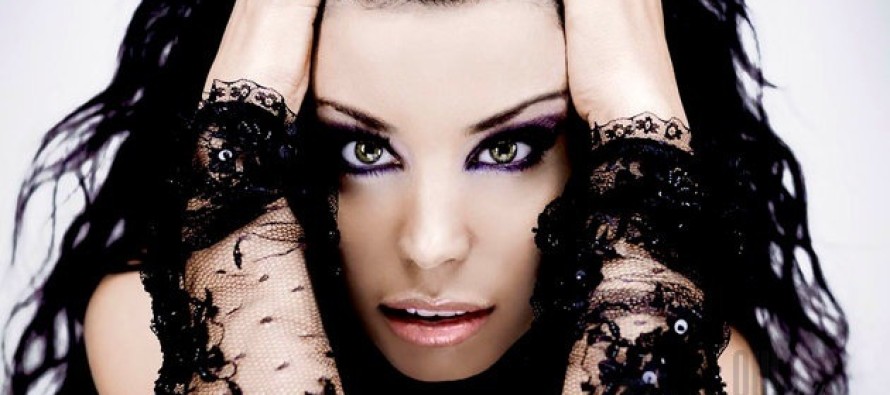 Dalia Raiyen is a beautiful French R&B/Pop singer & songwriter. She was signed to Sony Music Entertainment at the age of 16, but later parted ways with the label to independently release her first album overseas. Dalia made her U.S. debut with the album Sacred, which featured a collaboration with famous rapper Jadakiss for the first single, "Show Me". "Once I set my mind on an idea, I could do the impossible to make it a reality, however, I always have my code of morals and values that I never deviate from," Dalia Raiyen tells Ohmygossip.com exclusively.
Please, tell us about yourself?
I'm a very passionate and a spiritual person. I'm also determined to achieve all of my goals. Once I set my mind on an idea, I could do the impossible to make it a reality, however, I always have my code of morals and values that I never deviate from. Music always makes me happy, I listen to everything even Opera, like Maria Callas and Charlotte Church. Art, literature and philosophy are very important to me, I read all the time. Lastly, children make me very happy, they are the love of my life. I see them as pure angels with souls that are not tainted with the modern world.
What would you like to be doing five years from now? What are your long-term goals? How are you preparing yourself to achieve them?
I would like to continue writing, singing, acting, producing and helping underprivileged kids around the world. I want to reach the people through my music, films, and my charity work.. I prepare myself by always having an open mind towards other cultures and ideas. Traveling and meeting people from around the world keeps me interested and motivates me to write, record and produce.
Who is your role model and why?
My grandmother is the love of my life. She is an angel. However, my dad is my biggest role model and hero. He worked so hard to change people's lives. He taught me to get out of my own way. Also to always go the extra mile. I remember when I was a kid; he would come back from his work as an archaeology professor with immigrant students to teach them the French language, tradition and how to integrate into the new society. He was such a noble man with so much integrity and unconditional love.

What was the best advice you've been given?
That's a tough question. I have few. The first is my motto, Always listen! We are given two ears and just one mouth. Listening and learning is much better than talking too much and not learning. Talking a lot always gets people in trouble. The second advice is love as much as you could because not everyone has the ability to love. It is such a powerful emotion that it changes people! The third advice I received few days ago from my good friend racheed. He said don't listen to others in showbiz, instead always listen to yourself and go for it! dream big and always have fun while following your dreams.

What do you do in your spare time?
I don't have much spare time. However, if I get a minute, I either call the people i love and I cook for my loved ones. Those two things make my days complete.

Please describe your style? What do you wear most?
When it comes to fashion, I feel like everyone should look glamorous no matter what they wear. When I go to events or the red carpet, I always look like a girly girl or a femme fatale with a dress on. However, my everyday life is very casual. I never wear make up, I don't even know how to put make up on or do my hair – lol – I look more like a tomboy but even though I like to be very comfortable, I always make sure I have great shoes and a purse on. I always want to look chic even if it's a one small jewelry.

Who/What inspired your fashion?
The women in my family, especially my mom. They know it all and they don't try hard. I also love the Middle Eastern women because they take care of themselves and know how to carry themselves. North African ladies have this sense of sensuality, even when they just put simple Kohl on, it comes out perfect. I grew up in so many different countries and I travel most of the time. I saw beauty in every continent. Being feminine is defined differently in each country but all of the components are just beautiful. Women are all so beautiful and everywhere I learned that the clothes don't make the people. Instead, it is the people that make their clothes.

How long do you spend on your outfit each day?
I never waste so much time getting ready. I always know what I will wear and how because I spend most of my time shopping for the clothes that will always look right on me.

Is there one piece in particular that you would say is your signature piece?
My lipstick! It's called rouge passion. I made it to match every outfit. This never leaves my purse; I could add one coat for light pink or two for darker shades. its my secret, I never have to wear anything else. I believe your eyes and your lips are the first thing everyone notice. We should make sure our lips look luscious and our eyes look captivating. I even made a song called lipstick thats how much this lipstick has an effect on people.
What is your favorite accessory?
Sunglasses – lots of them. I cant live without sunglasses and of course a Birkin bag. No matter what I wear these 2 things add glamour to my outfits.
What do you always carry with you?
A teddy bear that my dad gave me. I take it everywhere.
What is your favorite store/shop? Who is your favorite designer?
My favorite store is Bergdof in NY. I love shopping its my favorite sport lol. You walk and walk and look and walk. I love forever 21 and H&M as well. I just love shopping, I love all of the designers. It all depends on the collection and the colors. Gucci, D&G, Chanel, Versace, and Elie Saab never cease to amaze me. Also , Rocky S. he is a designer from India always does the most beautiful dresses that emphasize the Indian culture mixed with the west. He is a beautiful person and a genious. However my number one designer is Eddinne Alia. I am in love with all of his collections

Look also:
Incorrect URL attribute defined
---
---
Advertisement:

Advertisement: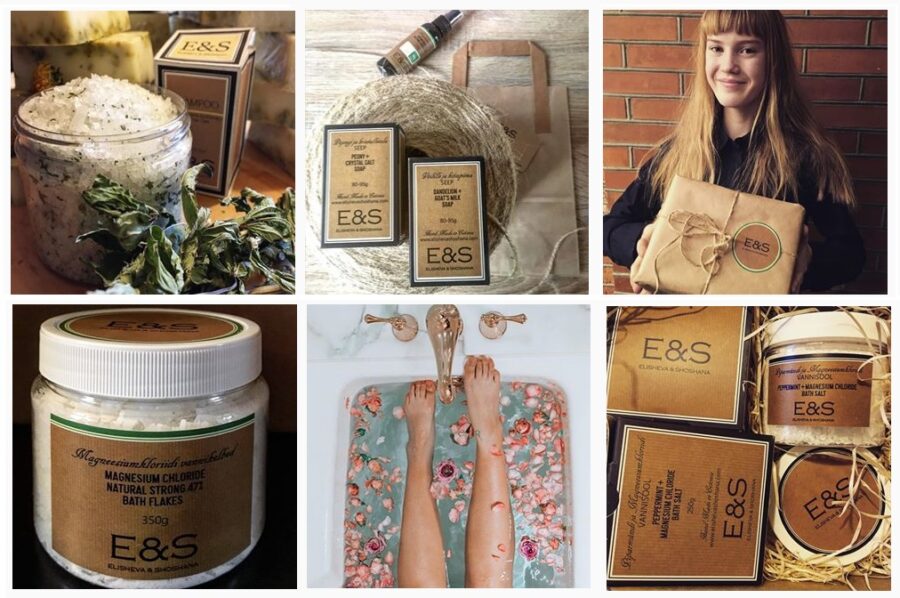 High quality & nature friendly luxury cosmetics from Scandinavia - ElishevaShoshana.com